Indoor Volleyball - Mondays - Columbia (Spring) (Archived)
Program Description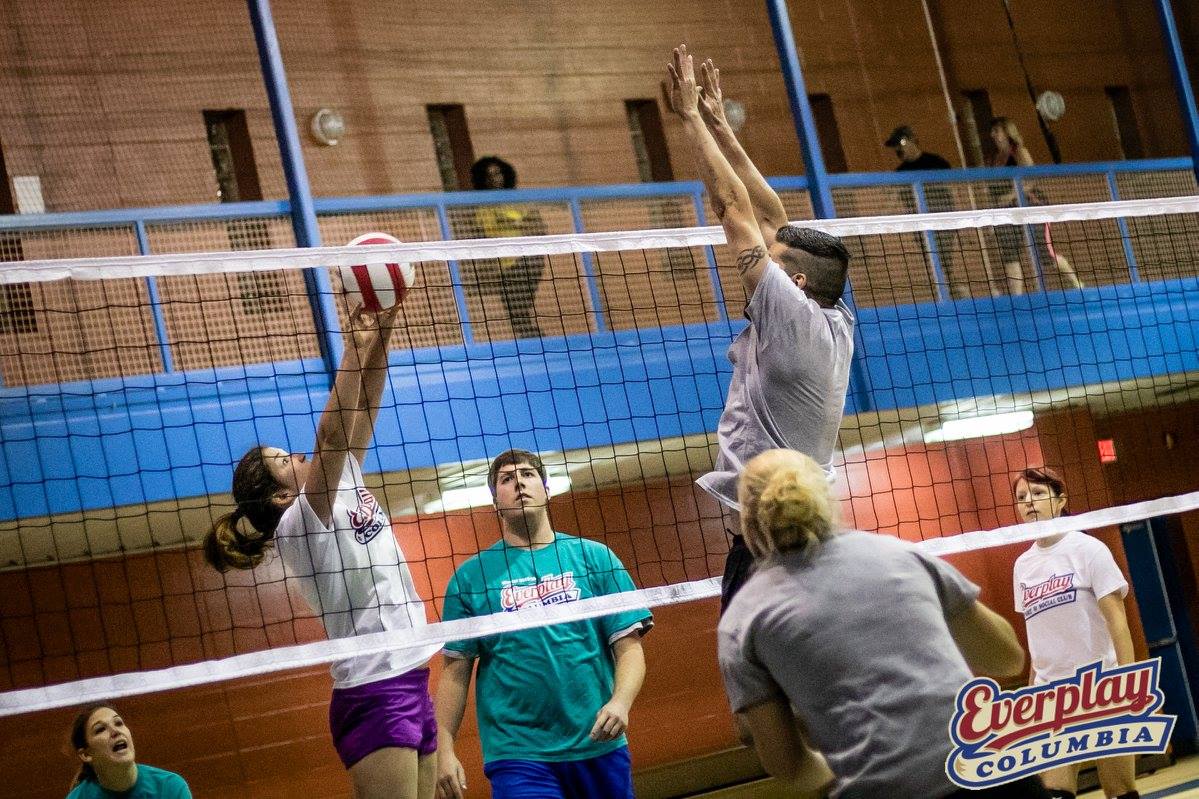 Disclaimer: Everplay Columbia does not have any courts for team practices. If the team chooses to practice, they are responsible for finding their own courts.
SHOES MUST BE WORN IN INDOOR VOLLEYBALL
6 on 6 Indoor Hard Court Volleyball. Games are Co-Rec, with rally scoring to 21, three matches, with each match counting as 1 point in Standings. Games will be held at Tri-City Leisure Center with game times at 6:30, 7:20, 8:10, or 9:00 PM. This league features:
Sign up by yourself, with a group of friends or whole team
Co-ed, over-21 play
Official Everplay Columbia T-shirt (your uniform for the season!)
Indoors
7 Regular Season Games + Playoffs for Qualifying Teams
An independent professional referee for each game.
Socializing at the bar after the game.
Sign up by yourself, with friends or a whole team.
Sponsor Bar
CALLOWAYS SPORTS BAR & GRILL
Danwood Shopping Center
2410 Augusta Rd.
West Columbia, SC 29169
LEAGUE SPECIALS
$6 Domestic Pitchers
$12 Buckets of Domestic Beer (5 Bottles)
$1.75 Natty Light
$5 for a 3-piece chicken finger basket
$5 for a 10-inch cheese pizza
3 tacos for $5
Program Details
Format:
Co-Rec
Official Rules:
Indoor Volleyball Rules
Location:
West Columbia - Tri-City Leisure Center
Registration Dates:

Now — Feb 24, '16 Regular

Feb 25, '16 — Mar 21, '16 Late

Max Teams:
16
Team Roster:
9 Players Minimum, at least 3 of each gender. No Maximum.
First Game Date:
Monday, March 7, 2016
Last Game Date:
Monday, April 25, 2016
Postseason Format:
Top 8 teams
Individual Price:

Regular

$45.00

Late

$55.00 (See Refund Policy)
Team Price:

Regular

$45.00 per person

Late

$55.00 per person (See Refund Policy)